Ultra-low pressure gravity UF filter cartridge introduction
OEM, ODM accepted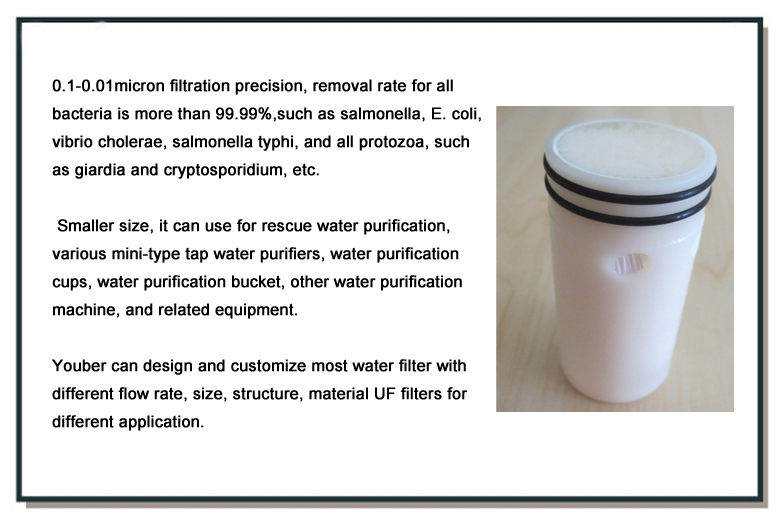 UF36X70 ultra-low pressure gravity UF filter cartridge Application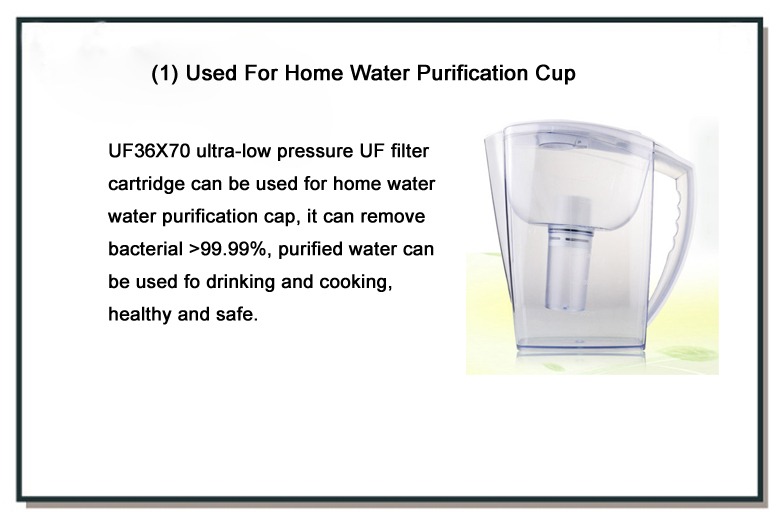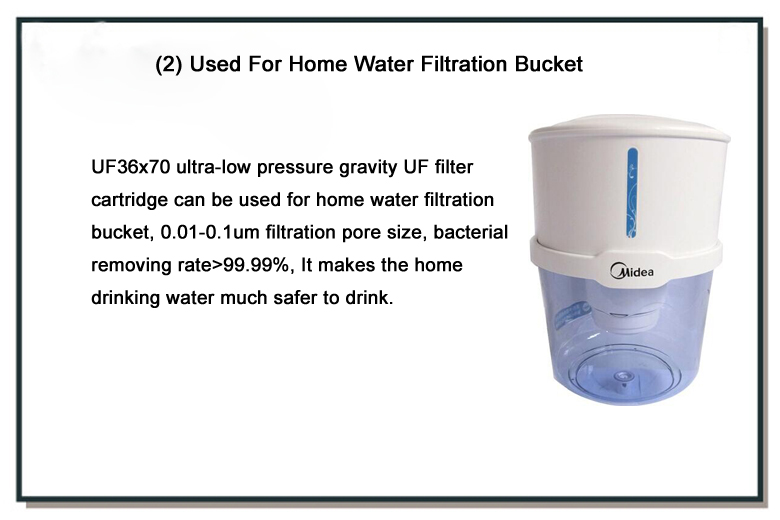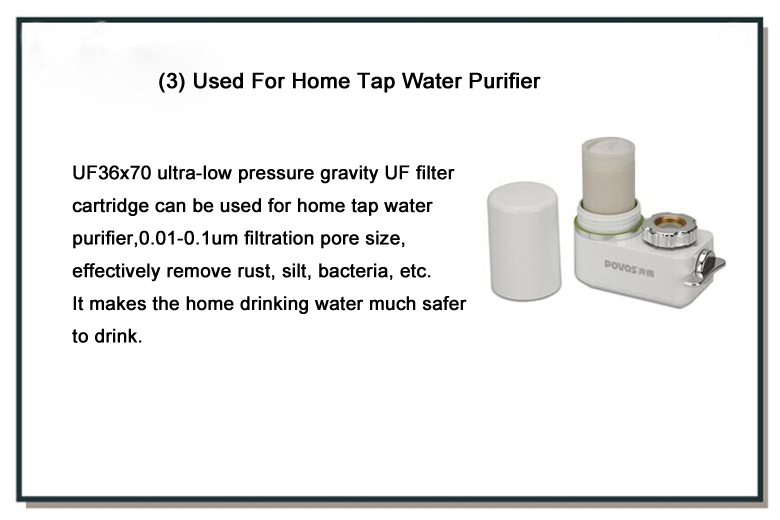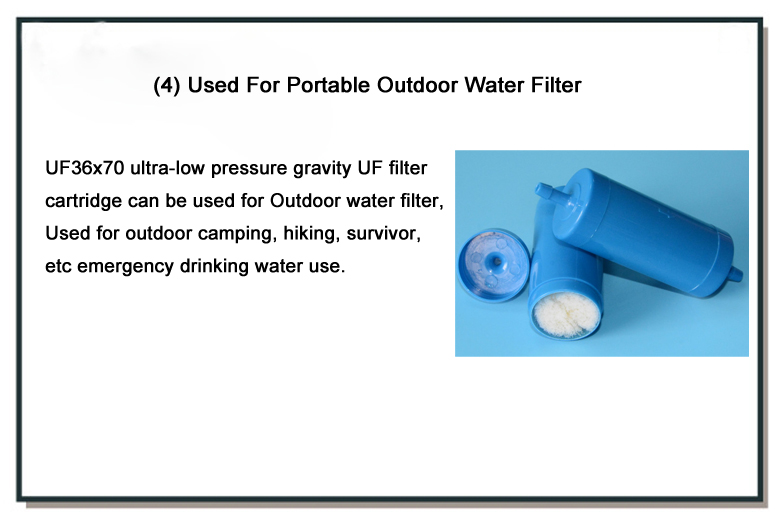 UF36X70 ultra-low pressure gravity UF filter cartridge Technical Parameter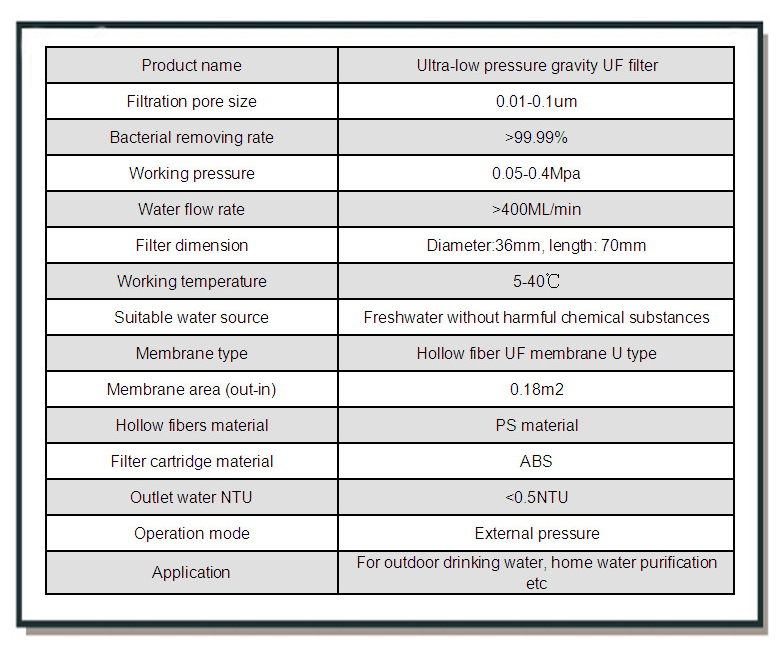 YOUBER Customized service introduction
1. YOUBER company has mature membrane producing technology of hollow fiber UF membrane and tubular UF membrane, and reaches the top level in the world in ultra-low pressure (near zero pressure) UF membrane and tubular UF membrane fields, it's the foundation and advantage that we provide customized UF membrane and filter cartridge for you.
2. YOUBER company R&D team has 14 years design and application experience of UF membrane products, we have provided various customized service for lots of worldwide famous brand water purifier companies, worldwide famous environmental engineering company, etc. It is the guarantee of your customized success rate and customization efficiency.
3. YOUBER company owns professional hollow fiber UF membrane and tubular UF membrane manufacturing factory, annual output high quality and high-performance tubular UF membrane exceed 100,000 m2, it will be the place where efficiently produce customized product, meanwhile it is also the manufacturing base of your high quality product.
4. YOUBER customized service will provide you one-stop service from innovative idea to product.