YOUBER makes water filters to solve drinking water problems worldwide
The Road to OverSea From Shenzhen Youber
Facing the market demand of segmentation

directly hit the global drinking water problem
Introduction
When you pick up the water cup every day, do you think that there are still many people in the world who can't drink safe water?
With the acceleration of global industrialization, human demand for water, man-made waste and pollution, the water crisis has become one of the most serious real problems facing humanity in the 21st century. According to statistics, more than 25 million children in the world die each year from drinking contaminated water. This is very sad!

As an "outdoor water purification expert", Youber company has sold its own purified water filter to Africa, South America and Asia, solving the problem of safe drinking water for at least 50 million people.


Concerned about people in the whole world, Youber company teamed up with NGO to solve drinking water problem

On September 28, 2018, a magnitude 7.5 earthquake struck Sulawesi, Indonesia, with a focal depth of 10 kilometers, followed by a massive tsunami.The scene was a mess, a large number of buildings were destroyed, transportation facilities, water and electricity and communications were hit hard, and countless residents were displaced...
The earthquake and tsunami caused the victims can't get clean drinking water in a short time. At this time, an NGO in Singapore found Youber company through Alibaba International Station and asked if it was possible to customize a number of cost-effective, high-consistency and practical filtering machine to solve the problem of drinking water in the disaster area.
In view of the rich experience of Youber with NGO cooperation, the two sides quickly reached an agreement. Youber specially tailored filter solves the problem of drinking water in a family of five, During three days ,the delivery of 5,000 sets of filters was realized, which provided guarantee for the basic drinking water of more than 20,000 victims. After the drought in Uganda and Rwanda in Africa,Youber also teamed up with NGOs to actively customize the water filter for the disaster area, so that the victims can drink clean water. Time and time to complete high-quality customization, and cooperation with NGOs again and again, is the interpretation of the social value of Youber.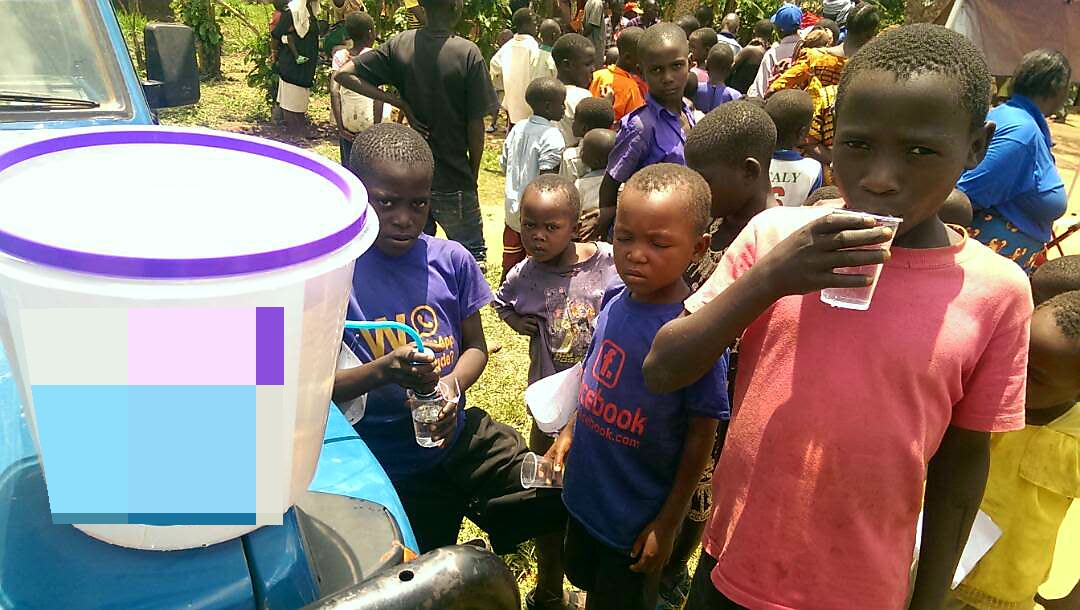 Let the dream bloom, Mr.You determined to be an outdoor water purification machine.
Youber outstanding contribution was due to the original choice of founder Mr. You.
Mr. Yu, who has been engaged in the water purification industry, found that the urban water and industrial water industry is relatively mature, but the lack of water resources and the water purification work in the disaster areas are in the market gap, especially the problem of water purification in the poor areas.
Make a professional water purification device, so that more people can drink safe and clean water everywhere, just like a seed buried in the heart of Mr. You Yanlong.
In 2010, Mr. You Yanlong officially founded Shenzhen Youber Technology Co., Ltd., focusing on outdoor water purification, and working with NGOs to solve water quality problems in areas with large water resources problems and disaster areas, and became a well-deserved industry sponsor.
It is not easy to export, and the filter has suffered trial again and again before supplying all over the world.
The era of change and technological progress have made China's water treatment industry maintain a growth trend every year, but the growth rate is slow. Is there a model that allows companies and even the entire industry to develop faster? Mr.You Yanlong is still thinking.
Until a foreign customer found him, asking for a customized batch of convenient water purification equipment for disaster relief. Subsequently, the company carried out research and development and production according to customer needs, and the results were very successful. This thing gave Mr. You Yanlong great inspiration: Why not try to do cross-border trade so that people all over the world can drink safe water?
In the end, he chose a one-stop digital B2B cross-border e-commerce platform that can provide professional assistance to countless SMEs - Alibaba International Station.
But it is not easy to export, the first problem that Mr. You Yanlong encountered was how to meet the different demand of overseas customers.
He and his team have been pondering for a long time. After many investigations, researches and subdivisions on customers' demand ,three product design ideas have gradually formed: outdoor small portable filter, what is suitable for family and personal; Suitcase rescue type outdoor water filter,to provide help for Red Cross and other relief organizations;other water filter machine for sea water and brackish water .
Considering harsh environments,Youber independently researched ultra low pressure filtration technology,and assign engineers on-site investigate to continuously improve product function,to ensure that the filters can be used normally under extremely low pressure conditions. At the same time,Youber still consider the consumption power of residents in economically underdeveloped areas, enhance practical functions, weaken the design, and ensure the price advantage of the filter. In addition, in response to the high requirements of NGO rescue for delivery time and product quality, Youber has upgraded its spot reserve and production supply capacity. When all aspects of the product have been completed ,the next problem is how to win the trust of customers ,After the customer places an order, how to ensure the smooth completion of the transaction; how to solve the problem of remittance and delivery; whether it can shorten the logistics cycle.
In Mr.You's view, development requires internal and external integration, and both the company's strong strength and excellent sales channels are indispensable. If the company has the strength but lacks the excellent sales channels, it is difficult to export;If have excellent sales channels but company haven't strength, it is hard to win trust from customers.
Therefore, after completing the "upgrading and transformation" within the enterprise, Mr. You Yanlong handed over logistics, finance, credit and other issues to Alibaba International Station.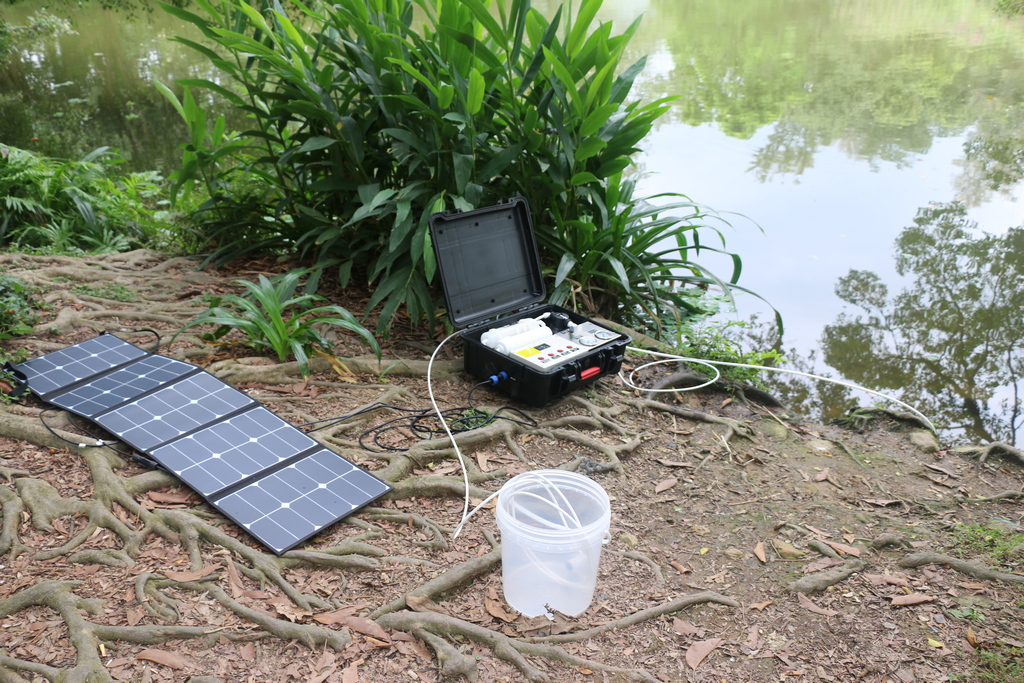 Upgrade transformation,The development of globalization is finally shining.
With the help of the Internet and big data, Alibaba International provides Youbel with an accurate match order requirements, an efficient online communication model and global trading support. At Alibaba International Station, Youbel easily found a deep customization model that conforms to the overseas development of the company, and combined with the credit guarantee, logistics, financial settlement and other services provided by the platform, successfully export and sold the water purification filter to all parts of the world.
After experience

"With mountain chains and rivers ahead, I thought there was no way through. Why, shady willow trees and brilliant flowers keep one more village out of sight.

Looking at the domestic market, Youber has obtained 9 patents such as portable outdoor water purifiers, and was rated as "Shenzhen High-tech Enterprise", leading the development of outdoor water purification equipment industry.;Looking at the international market, Youber has successfully opened up the international market with the help of Alibaba International Station. The products are sold well in North America, Europe and the Middle East. At least 50 million people are using the outdoor water purification products developed and produced by Youber, which is a global user. A trusted professional outdoor water purification machine provider. Founder Mr. You Yanlong attributed Youber company's development to "three axes" - industry belt, "Belt and Road" and cross-border e-commerce platform. Specifically, China's Jiangsu, Zhejiang and Guangdong are in the forefront of the water purification sector, providing convenient conditions for the company's development and relying on technological innovation;The "Belt and Road "Initiative enables "customers recognize Chinese suppliers more, and the willingness to cooperate has increased" and "offer convenient transportation", And Alibaba International Station let companies to gain recognition from more overseas customers, help companies find partners and win overseas orders.
Facing the future, Mr. You Yanlong pointed out two roads: First, enrich product lines and develop customized outdoor water purification equipment for more regions and people;Second, continue to cooperate with Alibaba International Station to promote the concept of Youber, find more organizations and individuals with similar values, and let more people drink safe water.


The End:
We have to say that choosing to export to cross-border trade is an important turning point in the history of Youber . Youber company who has landed at Alibaba International Station, is like a fast-growing train that has achieved an upgrade and transformation. We believe that there will be more companies which look like Youber company through alibaba international station on the road of cross-border trade ,business to the global in the future.